Cursive Handwriting Training For Kids And Adults in Hyderabad
What is Cursive Handwriting:
Cursive handwriting is a beautiful and elegant form of writing that can have many benefits for both kids and adults. Here are some reasons why cursive handwriting is important:
Better hand-eye coordination: Cursive handwriting requires fine motor skills and hand-eye coordination, which can help improve these skills in both kids and adults. This can have a positive impact on other activities that require fine motor skills, such as playing musical instruments or drawing.

Improved reading comprehension: Studies have shown that learning cursive handwriting can improve reading comprehension. This is because cursive handwriting connects letters together, making it easier to recognize and remember words.

Increased writing speed: Cursive handwriting is typically faster than print handwriting, as letters can be written more efficiently and fluidly. This can be beneficial for both kids and adults, as it allows them to write more quickly and efficiently.

Signature style: Cursive handwriting can also be used to create a unique signature style. This is important for legal documents, contracts, and other important forms that require a signature.
Cultural and historical significance: Cursive handwriting has a rich cultural and historical significance. Learning cursive handwriting can help us connect with our cultural heritage and understand the importance of the written word.
Better memory retention: Writing in cursive has been found to help with memory retention, as it requires a different cognitive process than typing or printing. This can be beneficial for both kids and adults, as it can help them remember important information more effectively.
Personal satisfaction: Learning cursive handwriting can be personally satisfying, as it is a skill that requires time and effort to master. This can boost self-confidence and provide a sense of accomplishment.
What do we train in On Cursive Writing Course? Basic cursive handwriting course (30 days / 20 hours)
Why is cursive Handwriting In most schools, Cursive Handwriting has become part of the curriculum for the children. In cursive writing, as we write in a flow ing manner, one's handwriting looks neat, legible, and hence beautiful. And also, one can make writing faster. Who is Cursive writing For The school/ College students, Competitive Exams aspirants( like group 1 services, I.A.S ...etc), and handwriting enthusiasts will benefit from this style of writing. Everyone, irrespective of age should present a written expression neatly and legibly so that it shows how committed and serious the writer is about something communicated.}}
This training enables the learner to write in cursive correctly, neatly, and legibly.
How to hold a pen or pencil.
 Writing the cursive strokes.
The cursive strokes enable the learner to write the letters in a flow.
The practice of writing the Upper case and lower case letters with a pencil in the four-ruled notebook.
Cursive Uppercase Letters
This practice enables the learner to get a grip on the style of writing in a flow. Joining up the lowercase letters in different combinations. (26 letters with 26 letters combination)
Eg: aa,ab,ac,.........to az, ba,bb,bc,bd,..........to bz; ca,cb,cc,cd,.........to cz................. za, zb, zc,.......zz
Writing words in Cursive in the single ruled notebook with pen or pencil. Writing Sentences and paragraphs.
Fast Cursive handwriting Course (20 hours)
Brief training and practice in single cursive letters and joined-up letters.Writing down the text from the whiteboard with a time limit.
Writing several paragraphs over the dictation with a time limit. At the end of the training, the child/adult will find a drastic change in his/her handwriting and get appreciation from the teachers/ peer group or somebody.
How we help you in Learning Cursive Handwriting.
We offer thorough training at our cursive handwriting institute to assist people of all ages better their cursive handwriting abilities. Here's how we can assist you:
Cursive handwriting is a beautiful and elegant form of writing that can have many benefits for both kids and adults. Here are some reasons why cursive handwriting is important:
Personalized instruction: We realize that everyone has different requirements, learning styles, and learning paces. As a result, we provide personalized instruction to each individual in order to handle their particular needs and provide them with the assistance they require.
Our qualified teachers are educated and seasoned in teaching cursive handwriting to students of all ages. They use tried-and-true techniques to help students improve their handwriting and give constructive comments to help them find their skills and areas for development.
We follow an organized program that leads students from the fundamentals of cursive penmanship to more advanced methods. This guarantees that they advance steadily and build a solid foundation of cursive writing abilities.
Practice materials: We offer practice materials to help students better their script penmanship abilities. Worksheets, practice activities, and writing examples are among the resources provided to help students practice various letter formations, word connections, and general fluidity.
Our courses are interactive and engaging, with an emphasis on making learning enjoyable and entertaining. To keep pupils involved and driven, we use games, challenges, and other interactive methods.
We provide continuous input to learners to help them monitor their development and find areas for growth. Constructive critique, positive reinforcement, and practical suggestions are included in this input to help them better their cursive handwriting skills.
We offer open timetables and learning choices to suit the hectic schedules of our students. We make sure that our instruction meets their specific needs, whether it's online or in-person.
Finally, we offer complete cursive penmanship training that is intended to help students better their abilities, gain confidence, and establish a solid base in cursive writing. We are the ideal option for anyone seeking to better their cursive penmanship skills because of our customized tuition, expert teachers, organized curriculum, practice materials, engaging learning, continuous feedback, and freedom.
Why cursive handwriting is important
Here are some reasons why cursive handwriting is important:
The characters in words are linked together in a flowing fashion in cursive penmanship, also referred to as script handwriting. There are still many reasons why it is crucial to learn and practice cursive penmanship even though it may not be taught in classrooms as frequently as it once was.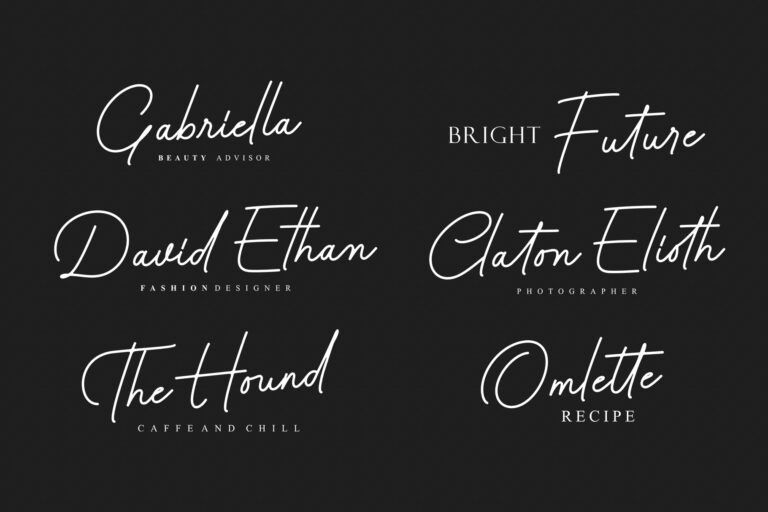 Develops fine motor skills: Learning cursive handwriting requires a lot of hand-eye coordination and fine motor control. The continuous flow of letters in cursive writing requires the writer to be precise and accurate, which helps to develop fine motor skills.

Enhances cognitive development: Learning cursive handwriting can also help to enhance cognitive development, particularly in the areas of memory, learning, and creativity. Research has shown that the physical act of writing by hand engages different parts of the brain than typing on a keyboard or using voice-to-text technology.

Improves reading comprehension: Reading cursive handwriting can be difficult for some people, especially those who are not familiar with the style. However, once someone has learned to read cursive handwriting, they are able to read and understand historical documents, letters, and other materials that may be written in cursive.

Develops personal style: Cursive handwriting allows individuals to develop their own personal style of writing. This can be seen in the way they form their letters, the spacing between words, and the overall look and feel of their writing. Having a unique writing style can be a source of pride and identity for individuals.

Enhances communication: Finally, cursive handwriting can enhance communication. Writing a letter or note in cursive can add a personal touch that is not possible with digital communication. Cursive handwriting can convey emotions and personality in a way that is not possible with a typed message.